A city spotlight on Dakar, Senegal's sultry capital city, where French, Wolof, and North African influence meets local ingredients in the kitchen—and on the street.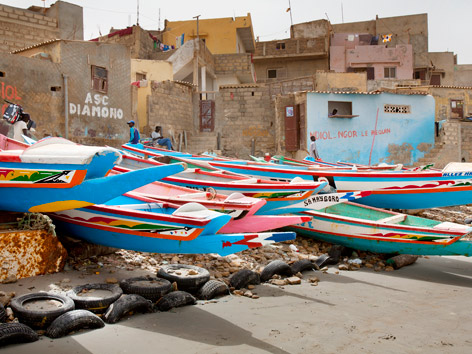 Hand-carved pirogues on the beach in Ngor, in Dakar
Perched on the edge of West Africa, Senegal has long gone quietly about its business while its neighbors get into all sorts of trouble. Quietly, of course, is a misleading word in the context of Dakar, the sultry capital city and dust-ridden domain of all-night music clubs, infamous traffic, relentless hustlers, and nonstop construction, where the dead silence of night is regularly punctured by soaring muezzin calls to mosque.
And then there's the food. Among other...
Read More