A quick recipe for burek, aka pita, from a cooking class in the mountains of Bosnia and Herzegovina.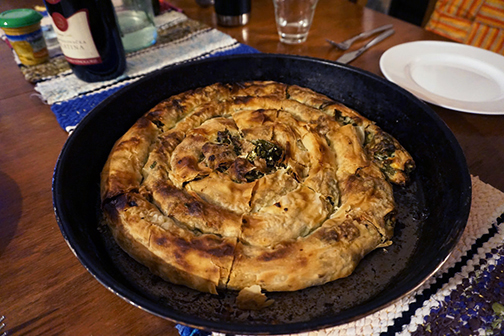 All photos by Gigi Griffis
Ask anyone who has been to Bosnia and Herzegovina—the lush, mountainous Balkan country where Europe's most recent war was waged just 20 years ago—about the food and you'll get the same answers every time.
They'll tell you about pita bread stuffed with cevapi, the local minced-meat sausage made from lamb, pork, or beef. They'll tell you about ajvar—thick, tart red pepper sauce served with pretty much every meat dish in the country. And, undoubtedly, they'll tell you about burek, the king of Bosnian dishes: an extremely thin pastry filled with meat and...
Read More