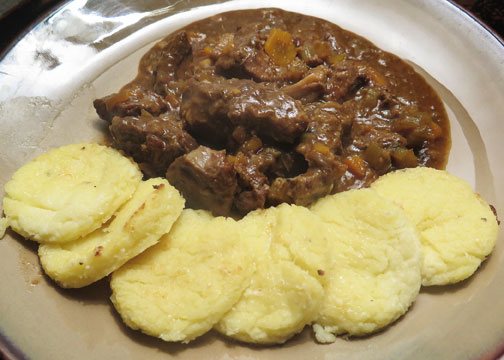 Gnocchi alla Romana with slow-cooker beef shank
We had planned a relaxing day at the beach. Well, as relaxing as one might get with a 1- and 3-year-old . My husband was home from work that day, so I figured it'd be a good night to cook something semi-ambitious. He'd be around to help watch kids while I mixed and cut gnocchi alla Romana, or Roman-style gnocchi—a semolina-based gnocchi that predates the Northern potato-dumpling gnocchi we all know, and a recipe I've had my eye on for a while.
Ah, plans. What's that saying about the best-laid ones?? First, we left late because I needed to prep the other half of the meal—slow-cooked beef shanks—and while I was searing the meat...
Read More