Markets are often the best place to experience the very essence of a city's culinary culture—and quickly. Contributor Giulia Blocal brings us this introduction to the food markets of Athens, Greece.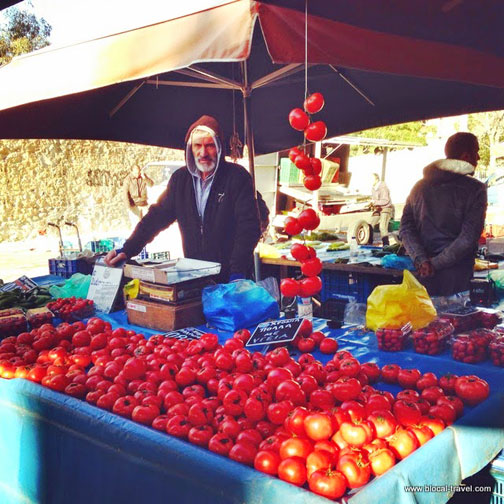 The farmers market at Perissos. All photos by Giulia Blocal.

From the heart of the Mediterranean basin, Greek cuisine is composed of a wide variety of dishes mirroring its long history, variegated landscape, and crossroads nature. On a recent trip to Athens, I encountered lots of meat (pork, lamb, beef, goat, chicken, veal, and rabbit), vegetables, and tasty savory pies (including tiropita, layered phyllo pastry filled with cheese, and spanakopita, spinach pie), as well as Greek...
Read More