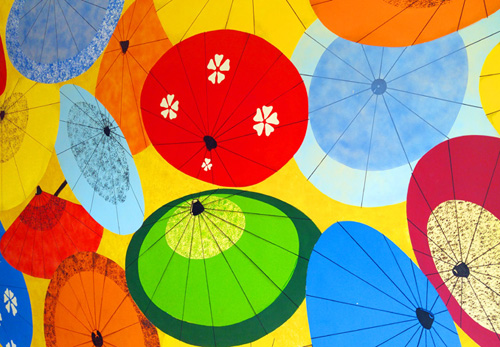 Japantown mural. All photos by Mary Charlebois
Ethereal tonkotsu, silky ramen. Tangy, crisp pickles. Sushi, sashimi, spicy-sweet ginger, and sake. Sweet, chewy mochi. Soak it all up with 36 hours in San Francisco's Japantown.
Six square blocks embody Japanese food, history, and culture. Traditional and modern ideals thrive side by side: kimonos and cosplay, silk paintings and anime, antique bowls and dollar-store plastic. Japanese-language signs describe produce at the corner market. There are noodle shops and hibachis, tea and sake. A pagoda made of cement. Lattes and matchas served at the same counter. Youngsters and elders walk together from school. Victorian mansions cozy up...
Read More