Around the 15th of each month, we'll select a new User and Food Memory of the Month. For the former, we'll look for a user who contributes in both quantity and quality—that is, someone who's uploaded at least eight regional food/drink photos with intelligent, entertaining descriptions…often the kind that make us want to get on a plane and go find that dish right now. For our Food Memory of the Month, we similarly will choose a story that we particularly loved, whether for being especially vivid, thoughtful, or funny.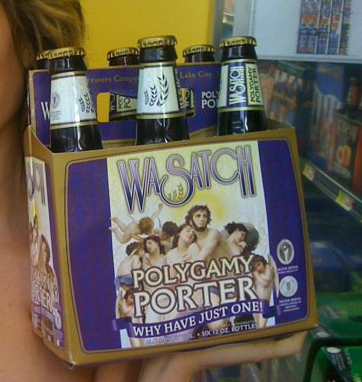 Our newest User of the Month is Raluca, who has contributed 14 great photos and descriptions thus far, spanning the globe from her hometown of NYC to Sri Lanka (we especially enjoyed the Polygamy Porter Ale pic she added from Utah, above).
This month's Food Memory comes from zboehmova, who made us giggle with her tale of eating her first sandwich in exotic America.
We hope to see more from both of you soon! And to the rest of our users: Get uploading, and you might be next!