Tsua bing, or shaved ice, in Taiwan. Photo by user hungryel
One look at the images in our Taiwan section, and it's no surprise the island is such a beloved food destination. The Eat Your World team dreams of one day feasting in the streets and night markets of Taipei, but before we get there, we're going to help some travelers with their own visit: We're giving away a free night at a popular downtown hostel to a few lucky travelers—and a cash prize to one (may we suggest spending it on food?). To enter, all you have to do is upload a photo or story about local food to EYW…and then tell all your friends: The three users whose entries receive the most Facebook LIKES win!
HOW TO ENTER:
1. Sign up as a user to Eat Your World and upload your photo or story about local food (from any country) to our database.
2. Invite your friends to LIKE your entry via the Facebook LIKE button on the page.
3. The three users who collect the most LIKES win a free night in Taipei at Bigfoot Hostel, and the user who gets the most wins NTD 1,000/US$35!
Special thanks to BIGFOOT HOSTEL: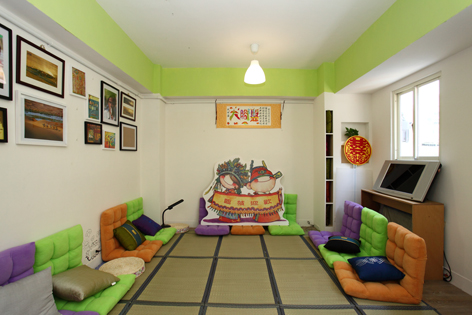 Fun, comfortable, and conveniently located in the very center of Taipei, backpacker-friendly Bigfoot Hostel is an ideal place to base oneself in the city, close to the presidential palace, National Chiang Kai-shek Memorial Hall, and Longshan Temple, and just two blocks away from Ximen MRT station. Visitors can choose from colorful bunk or private rooms; free Wi-fi, cozy public spaces, and an English-speaking staff are among the amenities on offer.
See complete contest rules in English and Mandarin here. Enter now!