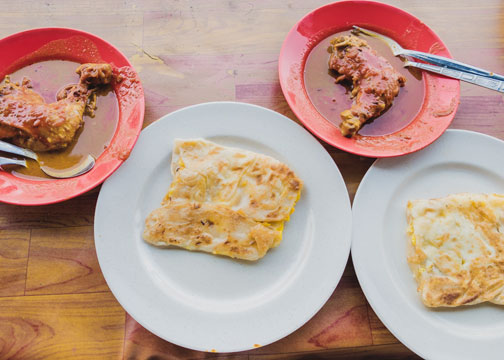 Roti canai + chicken leg for breakfast. All photos courtesy of Food and Footprints.

In this guest post, the duo behind Food and Footprints—fellow Queens-based eaters and travelers—share some favorite local finds from a spontaneous trip to Penang, Malaysia (never mind that they thought they were going to Cuba!).

In Malaysia, Pulau Pinang, or Penang Island, is acclaimed for its diversity and high quality of food—a fact apparent when you're strolling through the UNESCO World Heritage city of George Town, the island's capital (and the country's second-largest city, behind Kuala Lumpur). Within a short stretch, there are beautiful Buddhist, Hindu, Muslim and Catholic places of...
Read More