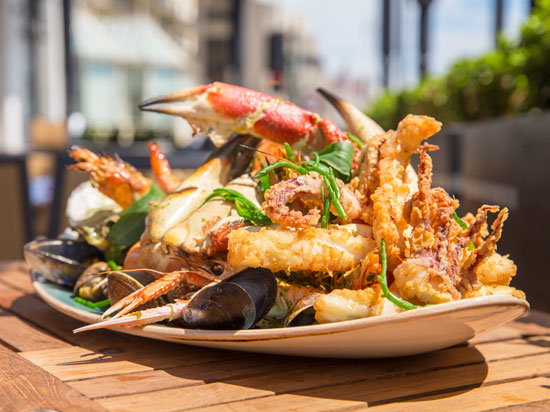 Seafood platter at the Salt Room (courtesy of the Salt Room)

A mere 47-minute train ride from London, Brighton, on the south coast of England, combines traditional seaside fun with an artistic, free-thinking vibe. Its proximity to the capital makes it a popular destination for day-trippers escaping the Big Smoke, but the offbeat city is worthy of more than one day of exploration for those who can swing it.
Brighton's quirkiness is reflected in its food scene, too: From funky cafes to innovative fine dining restaurants, the city has more eateries per head than anywhere else outside the capital. Here's a taste of what Brighton has to offer:


Spread at the Chilli Pickle...
Read More