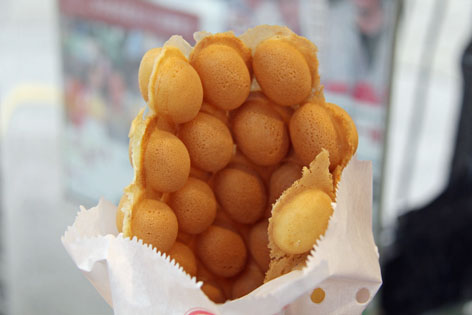 These egg waffles are one of Hong Kong's iconic street foods.

It's no secret that Hong Kong is a foodie's mecca. Local Hong Kongers take their food so seriously that people greet each other with the phrase nei sek faan meia: "Have you eaten yet?"
With one of the highest densities of restaurants in the world, visitors are spoiled for choice. Which creates a problem we'd all like to have: Where to start? Here are our tips for 10 must-try foods in Hong Kong:



All photos by Eating Adventures except where indicated.
Roast Goose
Once you've had great roast goose there is no turning back—you'll forever be haunted by the search for more. Goose has succulent red meat, and when...
Read More