A tribute to New York City's culinary traditions, fine dining when it counts, and 10-plus years of loving food—and each other.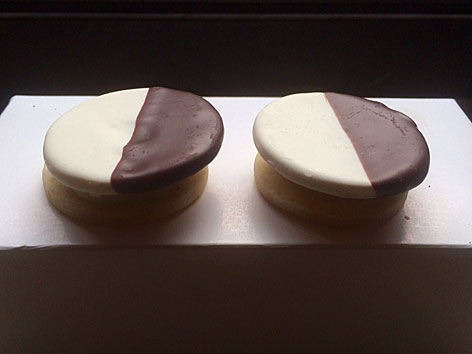 Eleven Madison Park's playful take on the B&W cookie, filled with lemon verbena
Anyone who knows us knows we don't, for several reasons, make a habit of dining at pricy Michelin-starred restaurants. In fact, Scott and I generally prefer to eat at small, hole-in-the-wall-type places that deal in unpretentious homemade food—like many of the restaurants found in our Queens neighborhood, for example. But certain occasions call for a real culinary splurge, and our 10-year wedding anniversary was definitely one of them. Tibetan momos, as much as we love them,...
Read More