Our contributor takes us to Vinicola Urbana, a wine-producing rooftop vineyard (and breath of fresh air) smack-dab in overcrowded Mexico City.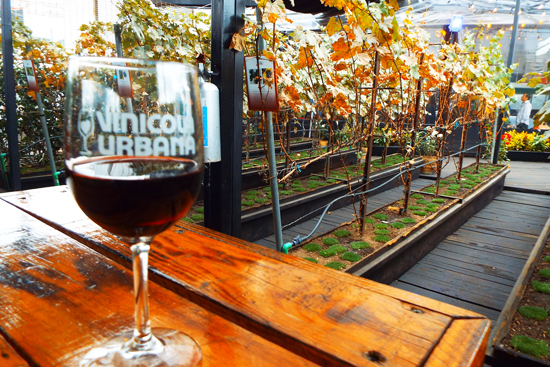 All photos by Lydia Carey

A pseudo-camouflaged sign sits at the entrance of No. 29 on Mexico City's posh Avenida Presidente Masaryk. Inside, the security guards will probably ignore you, but all the way to the left-hand side of the lobby sits a woman who will direct you to the elevators, up four floors, and into an empty elevator-bank hallway. You'll hesitate, confused; walking out what looks like an emergency exit, you turn right and are unexpectedly met by a wave of shamrock-shaped leaves, tiny bundles of grapes hanging daintily beneath...
Read More