An eclectic little guide to help with those last few gifts you need to buy.
The Palomar PinWorld map: a family favorite.
We at Eat Your World are notoriously last-minute holiday-gift buyers, but we've learned a lesson over the years: It's never too late, especially when the perfect gift is only a click away. Our first-ever gift guide is a bit eclectic: Some of these items we own and love (or have given as gifts ourselves), some we want to own (hint, hint), and others are just random cool things on our radar. If you're stuck on that one person you never know what to buy, we're here to help.
FOR THE TRAVELING EATER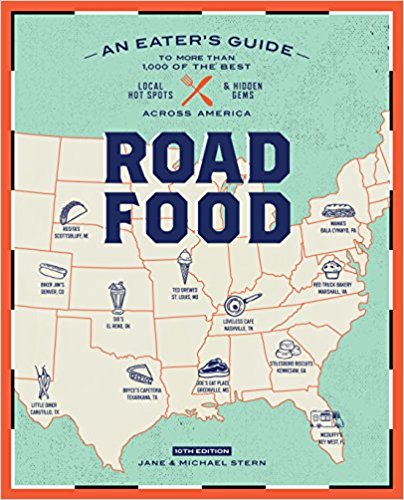 Roadfood
Yes, it's old-school, and, yes, much of this is online nowadays, but a road trip doesn't feel like a road trip without the OG guidebook to regional American food in your car. The version we have features 700 "local hot spots and hidden gems"; this new 10th edition has 1,000-plus.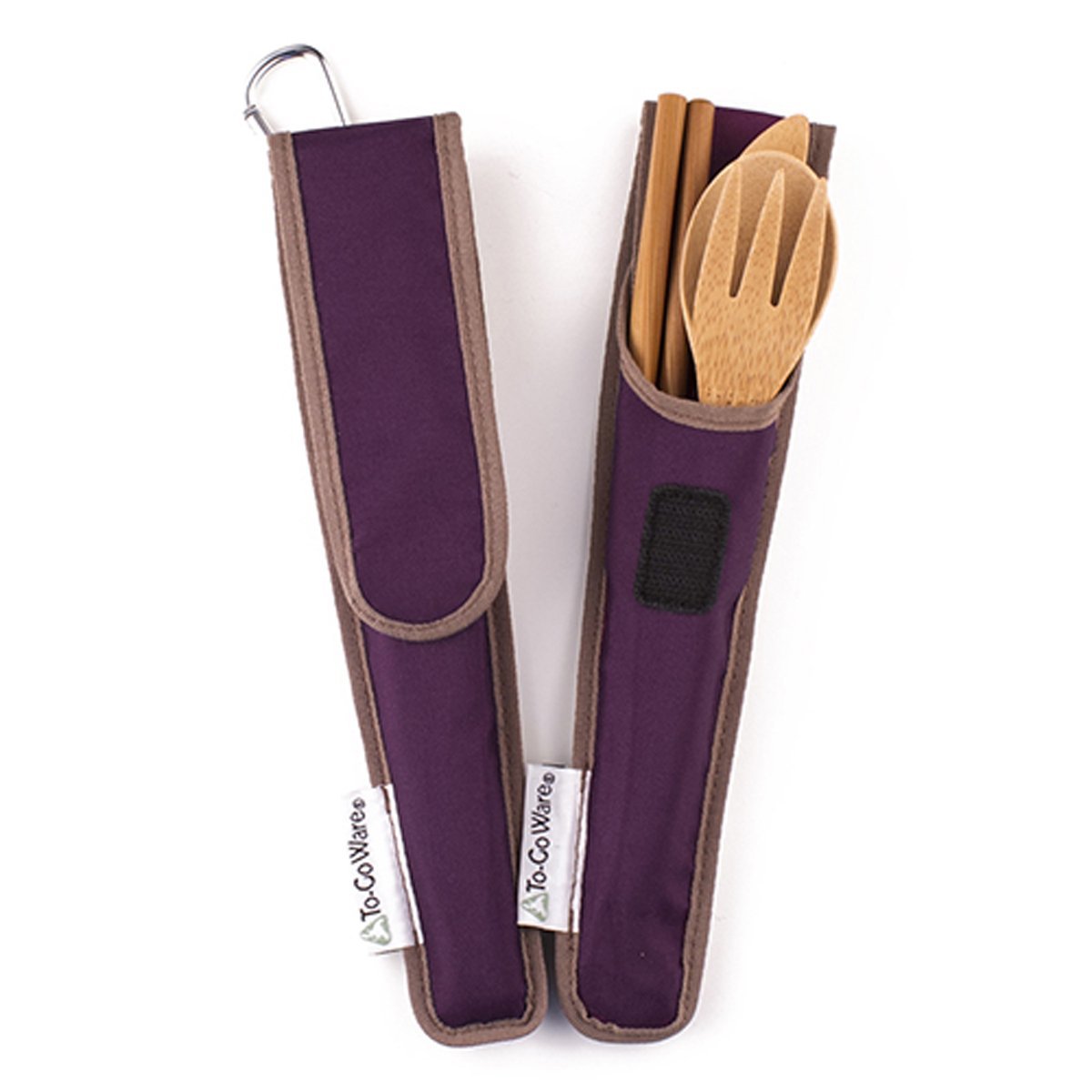 To-Go Ware Travel Utensils
We've been using these bamboo babies for years. Not only are they useful for traveling in countries where there may not be readily available hygienic utensils, but they dramatically cut back on your plastic-utensil waste.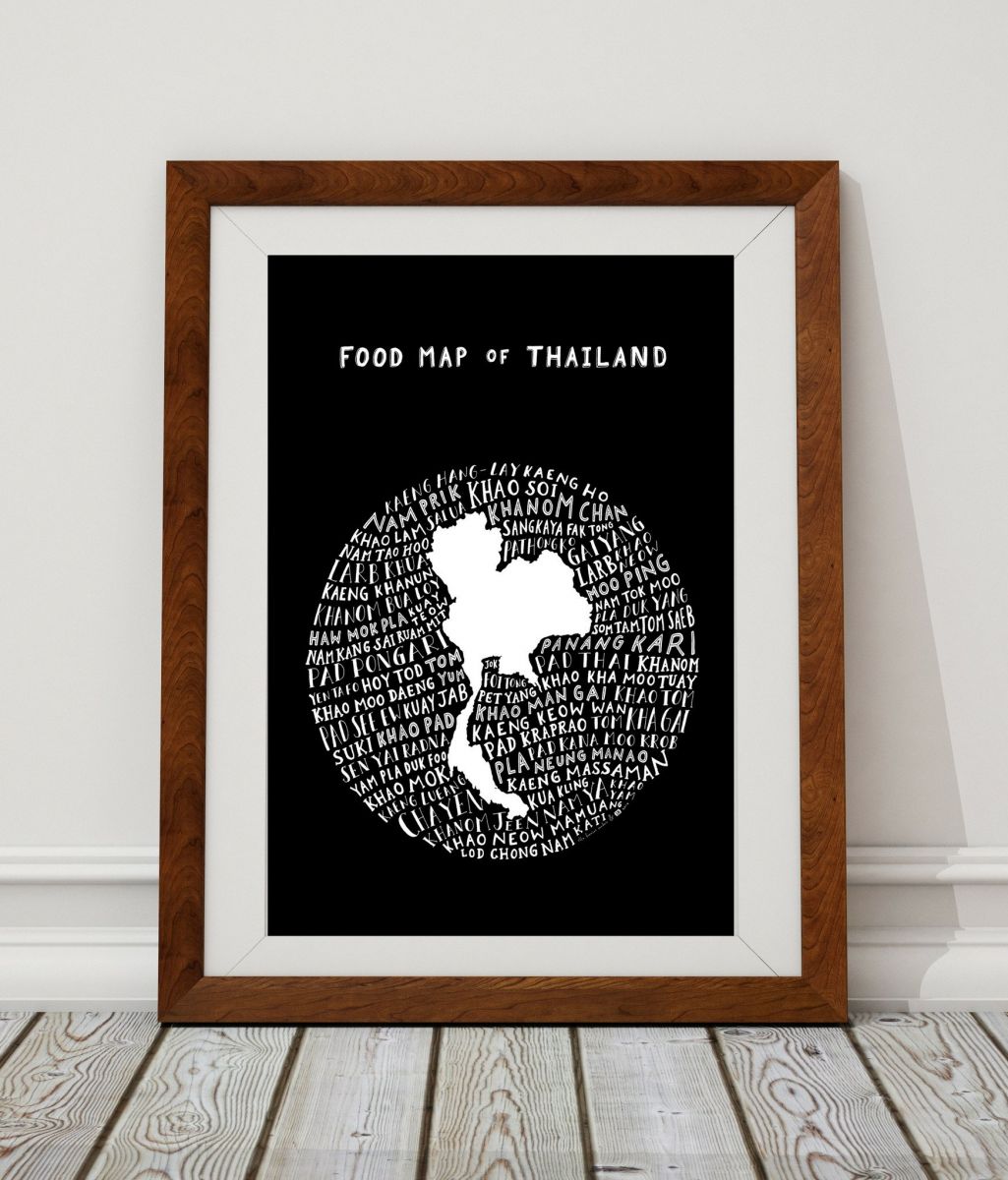 Legal Nomads' Food Maps
We love the hand-drawn food maps co-created by the author of this popular blog, Jodi Ettenberg, and turned into striking typographic prints, tees, and totes. Bonus: Buying these now will help Jodi keep her business humming, as she's sidelined indefinitely due to health issues. (Photo by Legal Nomads.)
Culinary Backstreets Culinary Walks
Another website we're fans of, Culinary Backstreets (from the fine folks behind Istanbul Eats), offers food tours in a couple of fabulous cities—Barcelona, Athens, Istanbul, Beijing, Rio, Tokyo, and more—and you can give them as gifts.
FOR THE HOME COOK
Lodge Cast Iron
You can't go wrong with cast iron, and you don't have to spend $100-plus a good cast-iron pot. We own a bunch of these well-priced, American-made pieces, including a few skillets and this incredible Dutch oven (perfect for baking bread in!). On our radar now? The Lodge pizza pan.
Instant Pot Multicooker
It's the gift of the season, the thing you get the person who seems to need nothing else in their kitchen. Guess what? They need an Instant Pot. (The holidays are a great time to watch out for deals on this too!)
Instant Pot Cookbook
Those with an Instant Pot are constantly looking for new ideas on how to use it. Get them a cookbook, like this popular one from the New York Times' Melissa Clark.
Govino Shatterproof Plastic Wine Glasses
For the person who entertains outside a lot, these cute plastic glasses are essential. (We first encountered them at the MoMa store, which always has fabulous drinkware ideas.)
Farm the World Tote
We recently learned about Farm the World, a site dedicated to education about food security and how to cultivate and cook anything, anywhere—and we just love their tote bags. Someone get us that adorable artichoke bag!
FOR THE TRAVELING FASHIONISTA
Nars the Multiple
For one-half of us, this is a new must: a multipurpose stick that adds color to cheeks, lips, eyes, and body. It's the makeup item you didn't even know you needed.
The Modern Loafer, by Everlane
This elegant, affordable flat takes a travel outfit up a few notches—apparently it's Angelina Jolie's airport look too.
Madewell Cape Scarf
Is it a cape or a scarf? It's both, thanks to hidden little armholes. Pretty much a perfect mix of cozy and stylish—and very travel-friendly.
Shoulder Bag
This beautifully designed, functional zip-top bag—handmade by Spain-based Julia Marco Shop, on Etsy—is one of our favorites to travel with. (The pencil cases are adorable too.)
Leatherology Phone Case
Sometimes it's the little things…like a sleek, colorful full-grain leather cover for your iPhone.
FOR THE TRAVELING FAMILY
PinWorld Felt World Map by Palomar
These look fabulous and keep the kids excited about seeing the world. Our boys love the one in their room!
Herschel Supply Co. Standard Issue Travel System
Maybe a family you know is ready to upgrade from packing kids' stuff in organized Ziploc bags to real mesh packing cubes, and a dry bag to boot!
Green Goo Travel Pack
These all-natural salves make fantastic additions to a family first-aid kit/diaper bag/carry-on. We especially love the First Aid one for itchy bug bites.
Planet Earth II: A New World Revealed
Any of the Planet Earth books or documentaries make fabulous gifts for families with kids, helping to instill a passion for animals and nature.
For more ideas in this category don't miss our Favorite Tools & Toys for Traveling With Little Kids!

FOR THE ARMCHAIR TRAVELER
Grape Olive Pig: Deep Travels Through Spain's Food Culture
We love this beautifully evocative book from the good people behind Roads & Kingdoms; there's a Japan book too.
Odumase Wool Granny Square Afghan
It may be a splurge, but this gorgeous blanket, hand-crocheted in Queens, New York, by a Ghanaian designer, is the kind of thing that will be passed down generations. (If it's over budget, consider the beautiful, cozy scarves she makes.)
DIY Limoncello
You're running low on time for this one, but what a great little homemade gift. This kumquat limoncello recipe from the Food Network can be handed off on Christmas with instructions to keep aging it in the refrigerator another week or two; if it's a New Year's gift, try our lemon limoncello recipe.
Disclosure: We are a participant in the Amazon Services LLC Associates Program, an affiliate advertising program designed to provide a means for us to earn fees by linking to Amazon.com and affiliated sites. Some of the products on this page are affiliate links, meaning we will get a small commission if sales are made; however, each of these is here only because we really truly recommend them and (often) use them ourselves. See the FAQ for more on our editorial policy.
PIN THIS TO SAVE!