In New Zealand, meat pies are an iconic snack, certainly a must-eat for visitors and, it seems, an important part of any college student's diet. Guest writer Noella Schink, who did her own research while studying abroad, shares her five favorite pie shops in Auckland.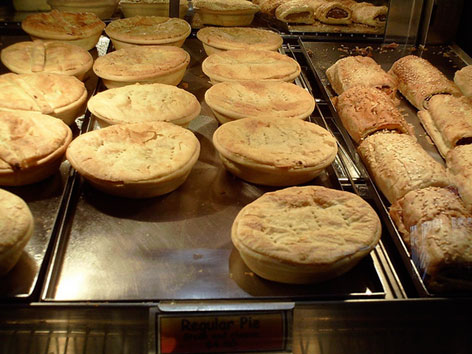 Photo: Wesley Fryer/Flickr
During college, I took a semester abroad in Auckland, New Zealand. Now, there were many memorable aspects of those six months, but what stayed with me the most were the meat pies. I mean, they literally stayed with me. Around my waistline. I couldn't help it; they were so delicious. Some days I'd have two! Here is a rundown of the best spots to taste these devilish pastries when you visit Auckland.
Penny Lane's Bakery
A far-flung adventure from downtown Auckland, Penny Lane's was a singular experience I had on my way to the airport. The steak veg and gravy pie is award-winning, and it's no wonder why. The tender beef and slathered peas, carrots, corn, and broccoli were heaven on Earth in their crunchy yet soft and flaky pastry. Owner Jenny's sweet cakes and muffins also happen to be second to none. 248 Onehunga Mall, Onehunga, map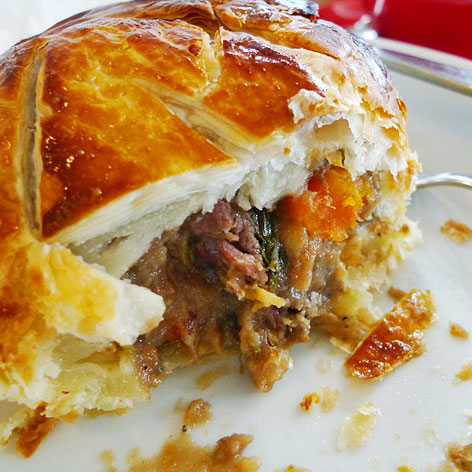 Photo: S

hwumeei Chai

/Foodspotting
The Fridge
This one is no surprise, as it tops list after list of best pies. The Fridge is a renowned pie staple in town. Each pie is handcrafted with fillings like beef and Guinness (pictured above), Thai chicken curry, and chicken mushroom pesto. My personal favorite was the mozzarella and mince, which truly melted in my mouth. It's such a sunny, friendly place to boot. 507 New North Rd., Kingsland, map
The Food Room
A casual café perfect for a quick snack and coffee, the Food Room is a quick walk from the Victoria Park Market. I only found this out later, but they are owned by pie king The Fridge, hence the mouthwatering pies: They're the same pies. My favorite one here, which I hadn't seen elsewhere, was the coq au vin, complete with savory red wine sauce. Not that I would ever taint a perfectly good gut-bomb pie lunch with healthy greens, but its salads and sandwiches always looked crisp and fresh too. 250 Ponsonby Rd., Ponsonby, map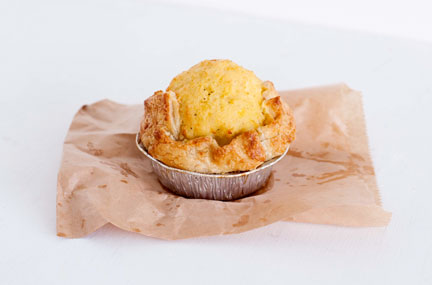 Photo: courtesy of Little and Friday
Little and Friday
One fine Sunday, a group of us took the ferry from downtown over to lovely Devonport. We got to strolling around and eventually found ourselves face-to-face with Little and Friday Café. I swear, the aroma of their fresh baked pies drew us there. Here I experienced my first straight-up, no-frills, no-cheese, screw-gravy mince pie. Why did it take me so long to see the light? Turns out, you don't need all that other stuff in your pie if the mince is fresh and seasoned and the pastry buttery and flaky. 43 Eversleigh Rd., Belmont, map
Muzza's Pies
Lucky for me, I had a friend who lived just around the corner from Muzza's. This did wonders for my taste buds and little for my girlish figure, to say the least. Muzza's signature pie is the chicken and apricot, so I had to try it. What a unique and stellar combination! The smoked fish pie was also a different treat, with nice, mild smoky flavor. The best part is that you won't pay more than about $4 for your lunch, a steal for individually crafted pies. 55 Richardson Rd., Owairaka, map
Any favorite meat-pie shops in Auckland we're forgetting?
About the author: Noella Schink is a travel and food writer from Portland, Maine, who yearns for the good old days in New Zealand. Every weekend it was a car rental in Auckland and a new adventure! She still loves road trips and seeking good eats, though now her sojourns are around New England and Canada.