Sixteen unexpected gifts for the travelers and eaters in your life.
Snares to Wares' elephant sculpture
If you're anything like us, you are doing your best to not wait until December 23 to buy or order all your gifts. Maybe, just maybe, this year will be different! To help you in that goal, we've assembled a personal, eclectic collection of gift ideas for people who love to eat, travel, and cook; people who have kids and like fashion and want to do something good for the world. If you're anything like us, that sounds like a LOT of people in your life, so go get shopping!
For the home cook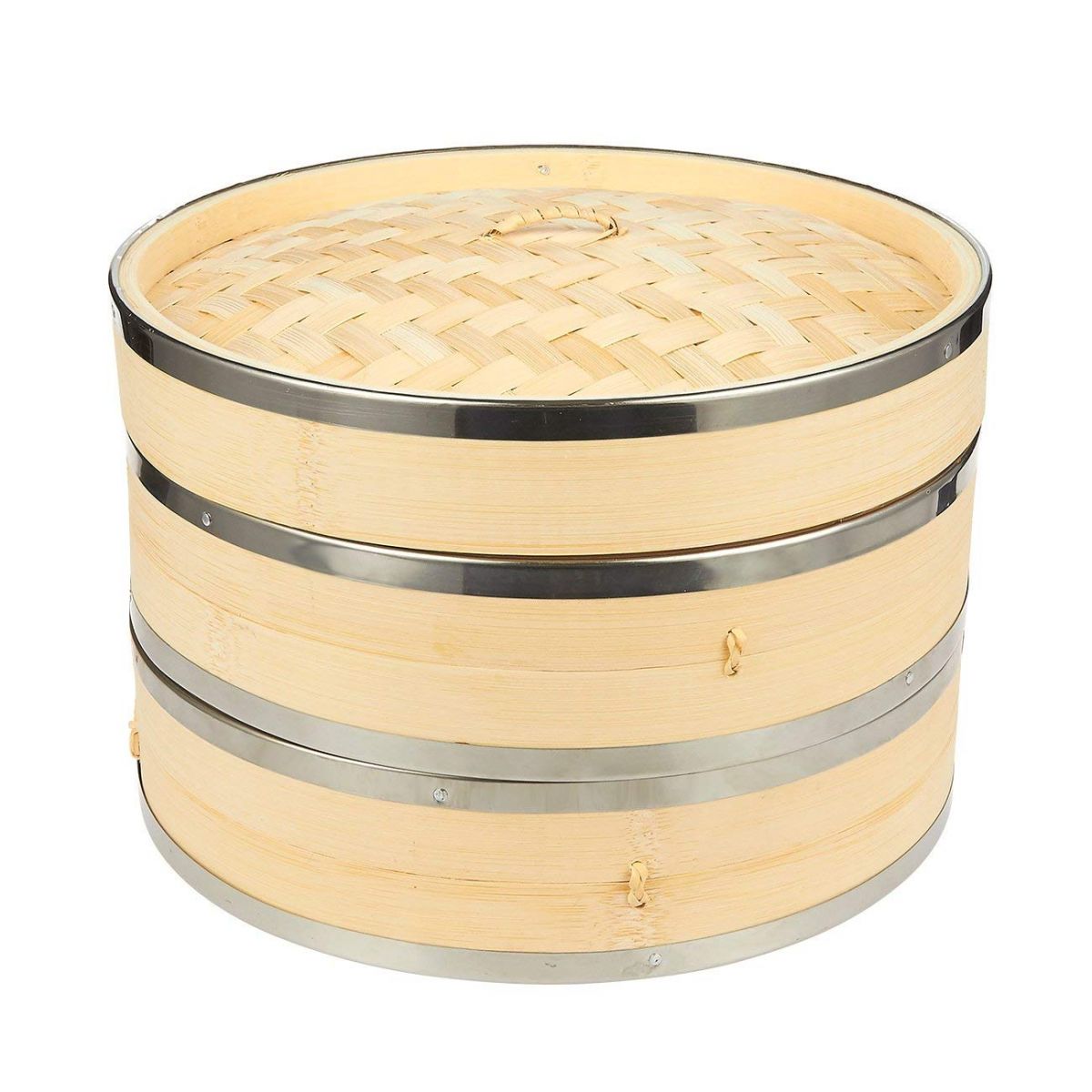 Bamboo steamer
Here's an easy way to incorporate more healthy steamed foods—and of course dumplings—into your life. This two-tier Juvale steamer basket receives props for its stainless steel reinforcement rings.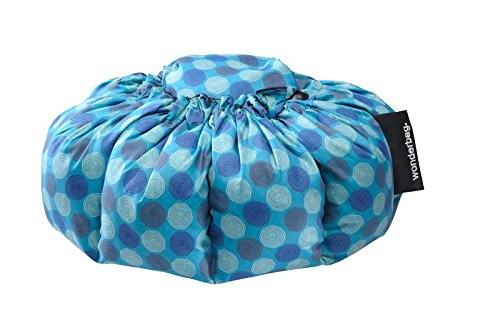 Wonderbag
We've recently learned about this new portable, nonelectric slow cooker—you bring food to a boil on stovetop, then place in the insulated Wonderbag for up to 12 hours of slow-cooking—and it seems kind of genius. It saves energy (and also your home from overheating in the summer), works for traveling to holiday potlucks (or keeping food warm during a party), and for each purchase made, the company donates a Wonderbag to a family in need in Africa (where this product is a no-brainer). We can't wait to try it out on a camping excursion next year!
A cast-iron Dutch oven
While we own and are fans of affordable American brand Lodge for cast-iron cookware (especially the Dutch oven we routinely bake our sourdough bread in), a new brand called Great Jones is on our radar with some pretty gorgeous and thoughtfully designed stainless-steel pots and skillets and this "Duchess" enameled cast-iron Dutch oven. A girl can love two Dutch ovens, right?
Instant Pot Multicooker
So, it turns out not everyone has an Instant Pot, but they really should! This was a gift we received last year, and we're still big fans. (Check out our growing collection of saved IP recipes on Pinterest, and please—send us your favorites!) There's nothing better than the set it-and-forget-it factor when cooking, especially for a family.
For the do-gooder
Snares to Wares Sculptures
This community-based conservation effort in Uganda, affiliated with Michigan State University, is teaching the local youth to turn wire snares set by poachers into works of art—primarily sculptures of the animals being targeted—as an alternative to becoming poachers themselves. Buying one directly supports community members; thus, this art is a one-two punch to the problems of both wildlife conservation and extreme poverty in East Africa. These things are so cool; we bought ourselves an elephant the minute we read about it.
To-Go Ware Travel Utensils
Plastic waste (among other things) is ruining the planet. How to do your part? Keep some of these reusable bamboo utensils in your bag, whether you are grabbing a food-truck lunch out during work or you're traveling in countries where there may not be readily available hygienic utensils. We find them so useful, we plan to incorporate these into our Queens food tours in 2019 to reduce our environmental impact.

Coloring Without Borders book
Donate $25 to a good cause—the Families Belong Together campaign by NDWA, helping children who've been separated from their families at the U.S. border, and ending family separation and detention—and you'll receive this beautiful collaborative adult coloring book. What a wonderful thing to gift!
For those who travel in style
Herschel Supply Co. backpacks, wallets, fanny packs
One of us loves the well-designed Settlement mid-volume backpack; the other loves this Roy wallet (with change pocket!), and we know plenty of friends who really dig the fanny, er, hip packs. There's no denying it: Herschel is hot. And also super functional.
Wireless, Noise-Canceling Headphones
These swanky over-ear headphones from Beats are high on our covet list, not only because of their noise-canceling ability but also because they're said to produce a great sound when Bluetooth-connected. And the battery is rechargeable for 12 hours.


Sustainability-minded flats by Rothy
One of us is kind of obsessed with this persimmon Point flat by Rothy's, and the fact that the San Francisco-based company is incredibly eco-friendly—the shoes are made with recycled plastic water bottles, the soles are recycled carbon-free rubber—is the icing on the cake. (Also: free shipping, free returns.)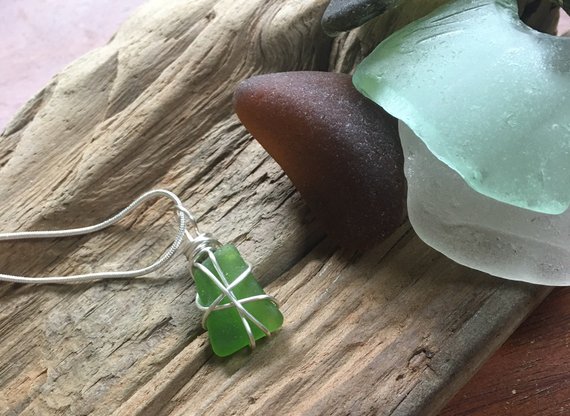 Courtesy of Seaglass Treasures
Seaglass jewelry
Speaking of reusing stuff, we love the pretty wire-wrapped, stainless steel jewelry being handmade with found seaglass that washes up on New Jersey beaches. Check out the popular Etsy shop, The Seaglass Treasures, here.
For the kiddos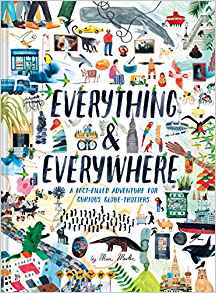 Everything & Everywhere book
This newly published book filled with fun, unexpected facts about places around the globe is top of the list for holiday gifts for our own kids (according to us, not them, of course).
Courtesy Full of Joy Yoga
Mindful Yoga Breaks cards
A wonderful gift for parents, teachers, and their kids, this card deck shares a wide assortment of breaths, yoga poses, and mindfulness activities that teach children how to self-regulate when the big emotions arise. There's a fun superhero-themed deck with a dice game as well. Bonus: Enter code eatyourworld at checkout and score 10% off through Jan. 1!
Sierra Club stuffed animals
"Adopt" a wild animal—like a panther, a walrus, a snowy owl, a gray wolf—via the Sierra Club for a little animal lover in your life, and you'll help protect the wild habitats where the real ones live. Our kids still treasure the sea otter we adopted a few years back.
French cookbook for kids
In the French Kitchen With Kids, a new cookbook from the French teacher and recipe developer behind eat. live. travel. write., looks like a promising way to explore the French kitchen with (older) young ones in tow.
For your New Yorker or NYC-bound friends
EYW's Jackson Heights food tour
Give the gift of exploring the world via food — in Queens, NY — by getting them a food tour with yours truly! We now have gift certificates available for this popular tour of our super diverse and delicious NYC neighborhood, as well as downloadable NYC eating itineraries and self-guided tours. A portion of every tour and itinerary purchased through this website is donated, to Feeding America or Make the Road NY.
Disclosures: Seaglass Treasures and Mindful Yoga Breaks are owned by talented family members of ours. A Wonderbag sample was sent to us free of charge. Also, we are a participant in the Amazon Services LLC Associates Program, an affiliate advertising program designed to provide a means for us to earn fees by linking to Amazon.com and affiliated sites. Some of the products on this page are affiliate links, meaning we will get a small commission if sales are made; however, each of these is here only because we really truly recommend them and use or covet them ourselves. See the FAQ for more on our editorial policy.